___________________________
Subjects Taught
Visual Arts I, Visual Arts II, Visual Arts III, Visual Arts IV
Education
After graduating high school from Cleburne County High School in Heflin, AL, I attended Judson College in Marion, AL and earned my Bachelor's Degree in Interior Design. I continued studying Interior Design at Auburn Univeristy. Years later, I earned my Master's degree in Education at the University of Alabama in Birmingham. I have done continueing studies at the University of West Georgia and Columbus University to add to my teacher certification areas.
Experience
I started teaching in 1990 at Rosemont Elementary in LaGrange, GA. I taught Special Education and Art there for six years. Since then, I have taught in Haralson County, Bremen City, and Carroll County schools. Over the years I have taught 5th grade, Elementary Art, Special Education, and now High School Art. I love Mt. Zion and I hope to finish my career here. I never imagined that I would work in such a beautiful school. It is a pleasure to work with the teachers, administrators, and students at Mount Zion. I have served as the Yearbook Adviser for MZHS since 2010.
Bio
I am an Alabama girl who grew up on a farm. I had loving parents and two younger brothers. As a child, I loved to be outdoors, loved swimming and water skiing, was a cheerleader, took piano lessons for nine years, and always loved creating things. I have worked as an interior designer, a mortgage loan processor, in retail sales, and as a teacher. I was lucky that life led me to teaching because in that I am able to combine my two passions--children and creating art. I have a grown son and daughter whom I adore. They are both married now, have children, and are graduates of Auburn University. My son works in Environmental Science and my daughter works in Occupational Therapy. Outside of teaching, I spend most of my time enjoying my grandchildren and I hope to someday make time to do some of my own artwork!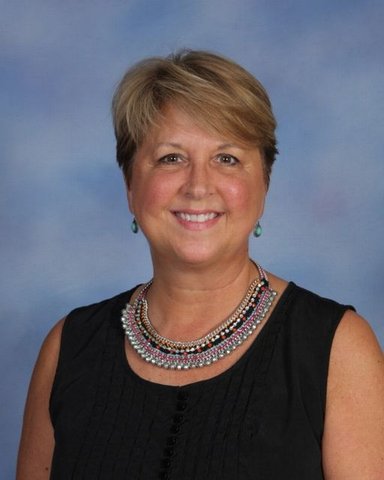 Digital Learning Assignment for Week 4 and 5
Pressed Flower Art

Artist: Ellie Roden

Background Information:

Ellie Roden is an artist who created her own company called "Vermont Pressed Flowers". Her work features flowers of southern Vermont delicately arranged into unique designs. From these pressed flowers, she creates cards, prints, bookmarks and framed originals.

Ellie uses only real flowers and plant materials in her original pressed flower art. The flowers featured in her artwork come from her own garden, from the woodlands and roadsides of Vermont and from the gardens of generous neighbors.

Examples of Ellie's Work is below:



Your Turn!
For this assignment, we will be making our own pressed flower art.
I have included images of the steps I took to make my own pressed flower art. Make sure you document each step with a photo.
Step One: Pick your flowers!
Step Two: Start pressing!
If you have wax paper, use wax paper to press your flowers.
The wax paper absorbs any moisture that the flowers still hold.
If you don't have wax paper, press your flowers in between any paper, newspaper, copy paper, magazine paper, etc.
Step Three: Let them sit!
After your flowers are put in between paper, it is time for them to sit.
Gather heavy materials, books, weights, etc., that you can use to sit on top of your flowers.
We want the flowers to be flattened well, so build your stack high!
Be patient…...let your flowers sit under the weight overnight.
**Extra Tip: After your flowers have been sitting under weight overnight, if they still feel a little wet from being outside, put them in the microwave for 30 seconds to dry them out!
Step Five: Start arranging and build your composition!
After your flowers have been pressed, it is time to start building your compositions!
You will create TWO SEPARATE compositions.
Choose from your pressed flowers and begin arranging those.
You can use regular copy paper for the background of your compositions or make it interesting- use a different type of paper!
You can use old printed paper, magazine paper, newspaper, etc., to add an interesting background element to your composition.
Use liquid glue to glue your pressed flowers.
Be creative! Turn your compositions into cards, bookmarks, etc.!
Make it original and have fun!
Email me, Miss Aldridge, with any questions.
anna.aldridge@carrollcountyschools.com
When you are finished, send all of your photos (of the steps you took), and your finished compositions to me at anna.aldridge@carrollcountyschools.com
The due date for this assignment is Friday, April 24th.
Hey kiddos!
Hope you are doing okay in this very strange situation we find ourselves. I keep thinking about our seniors and how disappointed they must feel. That is definitely natural, but I just want to encourage all of you to try to think of the "big picture". You have your whole lives ahead of you and even though this situation may feel devastating right now, in the "big picture" of life it will not be so significant. I know you may not be able to imagine that, but if you can keep yourself & the people you love healthy you will find out one day--that is all that REALLY matters. We will get through this and you will move on to bigger & more important things. You are all in my prayers. I miss you and my heart hurts for you. Hang in there! I would love to hear from y'all anytime!!!
As far as the assignments you complete for me, you can make photos & share them with me to show that the work is done. With all the time you have on your hands, I am expecting some VERY creative work. Go crazy! Express yourself using unexpected stuff! If you do a drawing, I expect it to be elaborate. If you build something, I expect it to have layers & overlapping. Work on it one day at a time. Add something to it every day! You might be very surprized what you will end up with if you intentionally try to add something every day. I am really excited to see what you come up with!
If you do not have the capability to send me photos, you can bring in your finished project to the school on work distribution days. I am looking forward to hearing from all of you!
*If you feel like you need input from me along the way, please send me photos through email with questions. If you just need help with ideas, let me know. I will be happy to help you out.*
OUTSIDER ART -- Assignment 1
| | |
| --- | --- |
| March 16 | Work on Art Project |
| March 17 | Work on Art Project |
| March 18 | Work on Art Project |
| March 19 | Work on Art Project |
| March 20 | Work on Art Project |
| March 23 | Work on Art Project |
| | |
| --- | --- |
| March 24 | Work on Art Project |
| March 25 | Work on Art Project |
| March 26 | Work on Art Project |
| March 27 | Turn in Your Project! |
Digital Lesson for March 30 - April 3
Land Art: Nature Color Wheels