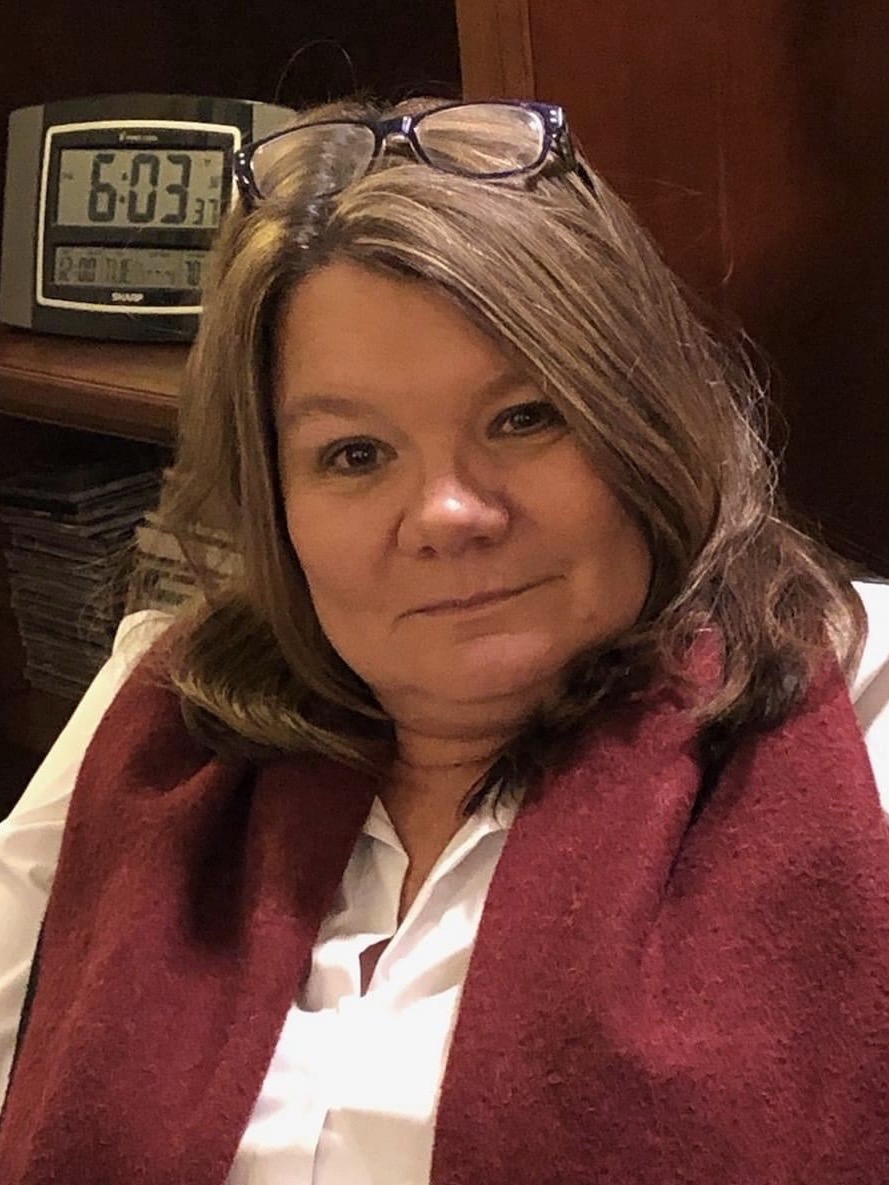 Mrs. Judy Crews, Media Specialist
At the heart of the facility, the media center is an important part of the culture of our school. All parents, teachers, and students are welcome to use the Media Center.
Our Mission:
We work to provide opportunities for reading and research, guidance toward a lifetime love
of learning,and support for students and staff in reaching curriculum goals.
School Library Commitments
To promote a welcoming atmosphere
To promote literature appreciation and information skills
To provide access to books and information
To work collaboratively with teachers
To collaborate with the administration to enhance the role of the Media Center
At the library, we
love books,
are fascinated by technology, excited by learning but, most of all,
we love high school students and look forward to seeing you every day!
Come visit us - check out a book, use a computer or just come and chat.
Book Club is reading the 2021-22 Nominees...

Click peach link above to access list of books.
Get Connected @thelibrary
Search our collection here:
Follett Destiny Library Catalog

LINKS:
GALILEO DIGITAL RESOURCES
GALILEO - GEORGIA'S VIRTUAL LIBRARY
SEE MRS. CREWS FOR THE PASSWORD-IT CHANGES QUARTERLY.
GALILEO is an online library portal to authoritative, subscription-only information that isn't available through free search engines or Web directories. Participating institutions may access over 100 databases indexing thousands of periodicals and scholarly journals. Over 10,000 journal titles are provided in full-text. Other resources include encyclopedias, business directories, and government publications.
ONLINE MAGAZINES
TIME
http://time.com/magazine/

Georgia Virtual School
Link for those students taking online courses through Georgia Virtual School.
http://www.gavirtualschool.org


PrepFactory
Free ACT & SAT prep website
http://www.prepfactory.com


E20/20
Link for students taking coursework through Edugenuity.
http://learn.education2020.com/


Google Books
Find millions of great books you can preview or read for free.
books.google.com


Project Gutenberg
Project Gutenberg offers over 46,000 free ebooks. Choose among free epub books, free kindle books, download them or read them online.
http://www.gutenberg.org